Complete the form below and proceed to the order confirmation page to reserve yours.
If your order is placed successfully you will receive a confirmation email shortly afterwards.
Select product
*
Select colour
*
---
Terms and conditions
Offer pricing available from Monday 12th February until Sunday 11th March 2018 or while stocks last.
Professional reserves the right to end the offer at any time without prior notice.
By submitting your order you are confirming that your input is correct and agreeing to full payment to your professional.
Free delivery to your pro shop.
Payment to the professional upon collection or when requested by professional.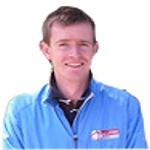 Exercise to Strike up on a Modern Driver
Two common faults I often see with a driver set up when teaching are; weight too left sided , and open shoulder alignment. These are both caused by the alteration with the ball position for the driver. As it's moved left in the stance for a right handed player, the weight tends to go with it, and the shoulders open at the same time. Read more.......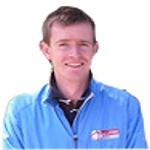 Swing Tips
Lots of people have asked which swing model they are and how do they know which one will suit them. Here is a straight forward test to see which model will suit your overall flexibility, strength and physical condition. Read more.......