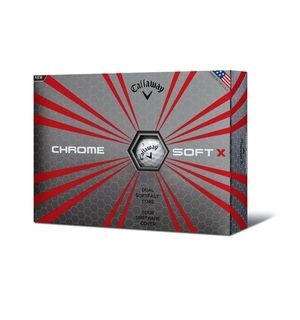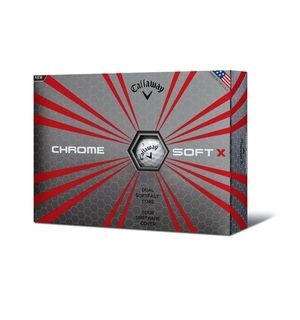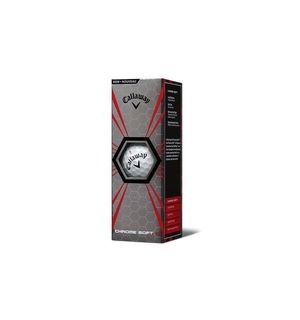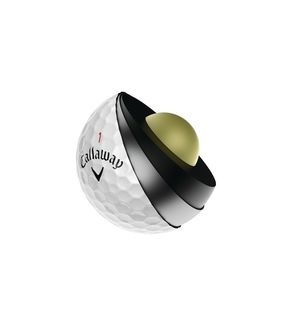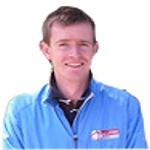 Exercise to Strike up on a Modern Driver
Two common faults I often see with a driver set up when teaching are; weight too left sided , and open shoulder alignment. These are both caused by the alteration with the ball position for the driver. As it's moved left in the stance for a right handed player, the weight tends to go with it, and the shoulders open at the same time. Read more.......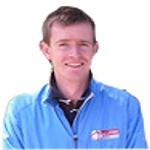 Swing Tips
Lots of people have asked which swing model they are and how do they know which one will suit them. Here is a straight forward test to see which model will suit your overall flexibility, strength and physical condition. Read more.......
Callaway Chrome Soft X Golf Ball
view other products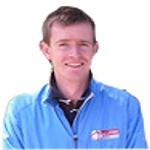 We love Callaway's Chrome Soft and we think this lower spinning alternative could be even better for you faster swingers who want to maximise control and distance.
This Chrome Soft X model has a high compression Dual SoftFast core that helps control the deformation of the ball at impact to help faster swing speed players harness extra ball speed and maintain control.
Key features and benefits of the Chrome Soft X include:

Four layers each benefit a different area of your game
Dual SoftFast Core reduces long game spin to optimise distance
Urethane cover increases spin control and feedback
HEX Aerodynamic dimple pattern reduces drag and increases stability
Higher compression than standard Chrome Soft to suit faster swingers
White, Yellow and Truvis versions available
This ball feels and flies slightly different to the standard Chrome Soft, so contact us if you'd like to come and try it out to see for yourself.