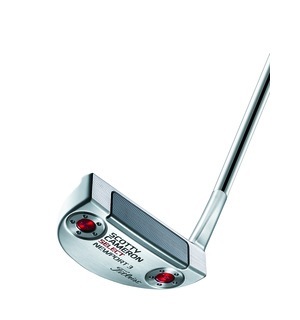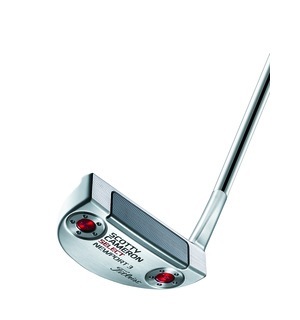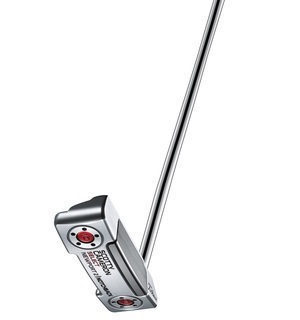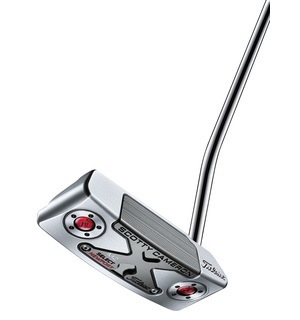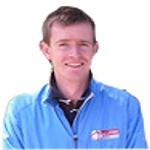 Exercise to Strike up on a Modern Driver
Two common faults I often see with a driver set up when teaching are; weight too left sided , and open shoulder alignment. These are both caused by the alteration with the ball position for the driver. As it's moved left in the stance for a right handed player, the weight tends to go with it, and the shoulders open at the same time. Read more.......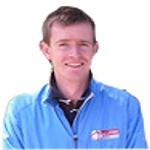 Swing Tips
Lots of people have asked which swing model they are and how do they know which one will suit them. Here is a straight forward test to see which model will suit your overall flexibility, strength and physical condition. Read more.......
Scotty Cameron Select Putters

view other products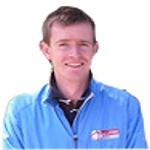 We love Scotty Cameron putters, and this new line is arguably the best feeling and looking we've ever seen.
The latest Select Newport range has a wraparound inlay approach that differs from traditional face inserts. It means strikes that would normally miss an insert will now not be affected, for smoother rolls and more consistent distance control.
Features and benefits:
New wraparound face inlays deliver Scotty renowned feel across face
Integrated vibration dampening system connects inlays to the heads
Modern aesthetics with pop-through alignment and misted finishes
Balance and forgiveness from heel-and-toe weights matched to length
Available in 33", 34" and 35" shaft lengths
Red Matador midsize grip
1/2" lengths available via custom order
Loft +/-1° and lie +/-2° available via custom order
Models include:
Newport, a classic heel-and-toe weighted blade
Newport 2, a low-slung modern heel-and-toe weighted blade
Newport 2.5, a modern blade with a longer profile
Newport 2 Notchback, a slightly larger, angular blade
Newport 2 Notchback Dual Balance, a counterbalanced blade for maximum stability (in 38" only)
Newport M1, a mid-mallet with pop-through alignment technology
Newport M2, a wide blade with pop-through alignment technology