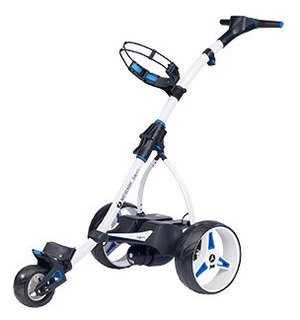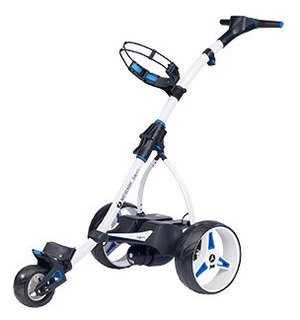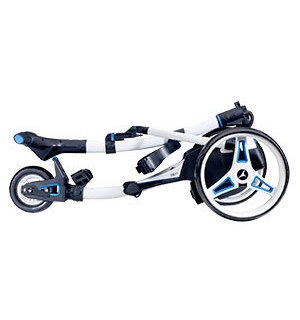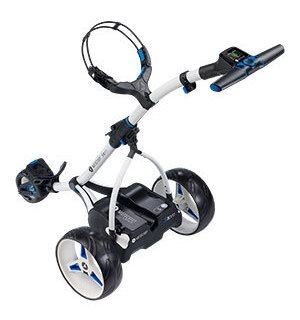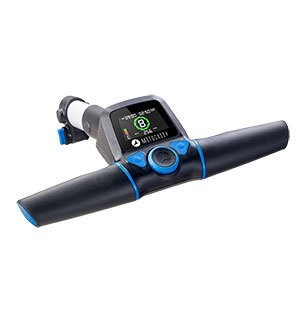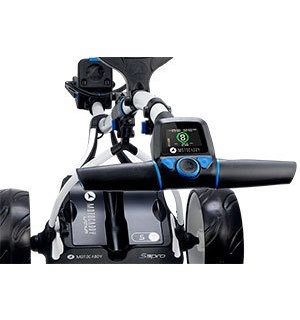 Exercise to Strike up on a Modern Driver
Two common faults I often see with a driver set up when teaching are; weight too left sided , and open shoulder alignment. These are both caused by the alteration with the ball position for the driver. As it's moved left in the stance for a right handed player, the weight tends to go with it, and the shoulders open at the same time. Read more.......
Swing Tips
Lots of people have asked which swing model they are and how do they know which one will suit them. Here is a straight forward test to see which model will suit your overall flexibility, strength and physical condition. Read more.......
Motocaddy S3 PRO Electric Trolley

view other products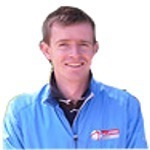 This compact, easy-folding, gadget-packed trolley delivers on performance and functionality, making it a great option if you're in the market.
Launched in 2012, the S3 PRO has since had some great upgrades, like its QUIKFOLD frame and now this new hi-resolution, full-colour screen, which brings the wide range of features available on its control panel to life.
Features and benefits:
User-friendly, hi-resolution, full-colour screen
Soft-touch ergonomic handle
Low-profile and quick-release wheels
Streamlined battery tray
QUIKFOLD mechanism puts trolley up-and-down in seconds
EASILOCK base sees pin and hole system remove need for bag strap
Compact when folded down
Nine speed settings
Cart-lock pin code, battery metre, timer and clock
Distance measurements cover drives, round time and how far it has travelled
Adjustable Distance Control so you can send trolley up to 60 yards away
USB slot for charging smartphone or GPS device
Quiet motor helps the trolley glide along
Choice of cheaper lead acid or lightweight, long lasting lithium batteries
Trolley and charger covered for two years from date of purchase