Rob McNicholas
Saffron Walden Golf Club PGA Golf Professional

Greetings from Rob McNicholas
Saffron Walden Golf Club - PGA Golf Professional

Hello and welcome to this weeks news letter. What a great week of golf we have had a that the club.




It gives me great pleasure to congratulate Richard Southall on his club championship victory. I managed to watch a few holes round the turn and he looked in complete control of his ball striking and emotions.

He was asked a couple of questions by Mark which in previous years he may of responded differently but he managed to roll the putts in and put the pressure back the other way. Mark was very unlucky on 14 when having a go at the green to catch the tree next to the green and stay in it. A foot either way and he would have been in prime position to make a birdie.


The easiest half hour I had coaching last week was watching Dick hit balls, so much so that I suggested we head down to the short game area to see if we could find any faults there. He has grown into his swing rather than having to change much over the years and he seems to be more mature and have a better understanding of his action. Having easy half hours wasn't always the case with Richard, particularly when he was younger! I first met him 13 years ago. Upon meeting him I was given strict instructions by Philip not to let him anywhere near the work shop as he had snuck in the previous week and found out how sharp a Stanley knife blade can be when re-gripping goes wrong.

He was a regular menace round the pro shop and a keen participant in junior powakaddy jousting, pro shop cricket and other ways of avoiding practising and and ensuring he was always getting into trouble. Over time and through difficult periods Richard has matured and grown up, as has his game and he has become one of the best ball strikers in the county. I'm sure now he got this monkey off his back he will go onto win many more.




Congratulations on the other winners from the weekend. Gerald Collins rolled back the years to win the Seniors championship. I managed to watch Gerald on a couple of holes and his swing has certainly stood the test of time, the ball flight looked as good as ever.

Callum Brookes won the junior club championship which included a fantastic hole in one on 7 proving the flag positioning was well thought out, even though his dad Mike may disagree after picking up the tab.




Christie Woosey capped off a great couple of days by winning the summer cup. He has played pretty consistent golf all year and showed it over the weekend. Christie was part of the junior trio which included Will Clarke and Titch Hall who represented the club on Friday in the Cambridgeshire champion club tournament. They managed to win the event by 7 shots and will head to Woodhall Spa next weekend to represent the county.
JUST ARRIVED!

The new PING G30 woods and irons are now in store. Are you looking to strengthen your woods line-up? Perhaps you're in search of a new set of irons? Watch our video and speak to the team about the new range and how they can benefit your game.


I hope you like the rest of the newsletter and the articles I have for you below. Enjoy the read.
Check out some of the great images that were captured on our Slade Tour 2014Read more...
Lots of people have asked which swing model they are and how do they know which one will suit them. Here is a straight forward test to see which model will suit your overall flexibility, strength and physical condition.Read more...
Two common faults I often see with a driver set up when teaching are; weight too left sided , and open shoulder alignment. These are both caused by the alteration with the ball position for the driver. As it's moved left in the stance for a right handed player, the weight tends to go with it, and the shoulders open at the same time.Read more...
Squeeze more distance out of your driver
Feel the benefits of an easy 15-minute warm-up
...is extra value for money! That's because the FootJoy DryJoys Casual golf shoes are suitable for the fairways and away from the course. Versatile golf shoes have been an emerging trend over the last few years and these are right up there.
FIXTURES
Make a note of these dates in your diary

RESULTS
Who has been amongst the prizes this week?

LESSONS
Book a time and let us help your golf game

TIPS
Instruction to help you enjoy better golf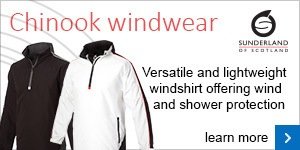 Contact us
Saffron Walden Golf Club
Windmill Hill
Saffron Walden
Essex, CB10 1BX

Tel: 01799 527728

Join Our Mailing List
Please click here if you want to stop receiving emails from

Rob McNicholas