Having a ball
When you're watching the pros you'll often see them hitting shots with amazing distance off the tee, along with plenty of spin from around the green. The way they strike the ball helps achieve this, but the ball itself is a crucial component of their game.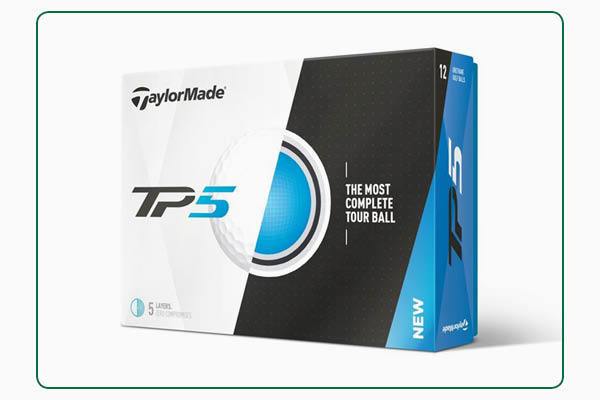 TaylorMade TP5 and TP5x
Here are two great options worth trying for a round or two. If you want a lower spinning and higher launching ball off the tee, the TP5x is for you. If you're after a softer feeling ball with a lower trajectory then you need to try TaylorMade's TP5 model.
Back to Articles
Exercise to Strike up on a Modern Driver
Two common faults I often see with a driver set up when teaching are; weight too left sided , and open shoulder alignment. These are both caused by the alteration with the ball position for the driver. As it's moved left in the stance for a right handed player, the weight tends to go with it, and the shoulders open at the same time. Read more.......
Swing Tips
Lots of people have asked which swing model they are and how do they know which one will suit them. Here is a straight forward test to see which model will suit your overall flexibility, strength and physical condition. Read more.......