Groovy
When tour pros are playing in big events, like the PGA Championship this week, they'll always have relatively new wedges in their bag to maximise their spin, because worn wedges mean less control.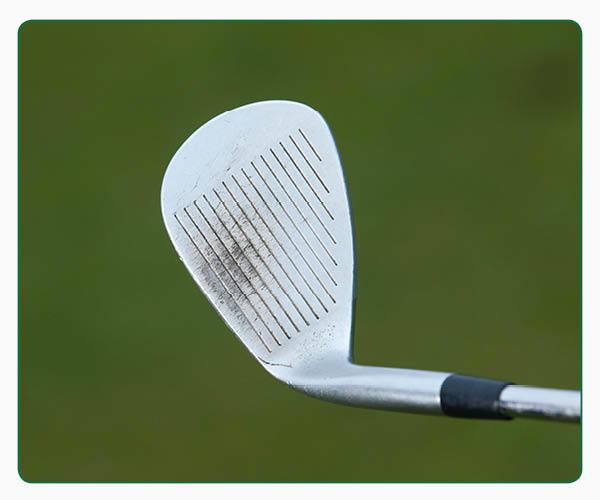 Why do grooves matter?
The grooves are the sole contact point between your ball and the club, imparting backspin to help lift the ball into the air. R&D testing has revealed that after 125 rounds, wedges spin 2,000rpm less than wedges with new grooves and consequently roll 14 feet further on landing - which is huge.
What causes wear?
All grooves will wear slowly over time due to a number of factors, including gradual wear from play, but golf's equipment manufacturers work hard to limit this.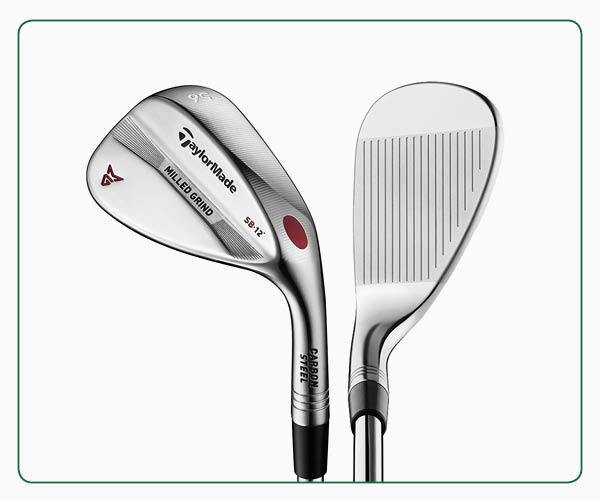 Need to upgrade?
Grooves are particularly important on wedges, where pinpoint control is crucial.
If yours are looking worn like on the first image above, why not consider the TaylorMade Milled Grind wedge (above), which has ZTP grooves. This design sees grooves with steeper side walls sit closer together, allowing an additional groove to be added to produce more spin than on previous models. Advanced surface milling techniques also ensure precise, consistent performance from wedge to wedge.
Back to Articles
Exercise to Strike up on a Modern Driver
Click here to Read more.......
Swing Tips
Click here to Read more.......