Enjoy better golf with our professional golf coaching
---
Golf coaching is all about you and what you want to get out of your game. We pride ourselves on being good listeners and aim to provide the best possible professional advice, whilst ensuring each lesson is tailored and enjoyable for the golfer.
Why Coaching?
We're passionate about helping you play better golf.
Every golfer enjoys the game more when they're hitting good shots and playing well. This is our mission for you.
Think back to your last few rounds and try to pinpoint an area that cost you shots…
Maybe, you had too many three-putts as a result of poor distance control? Or did you miss too many fairways to the right meaning you had to chip out sideways? It could be that you play well in practice rounds with your friends but struggle to replicate that in competitions?
Through our experiences in the game and our PGA education, we appreciate that every golfer is different. That's why we offer a range of lessons and packages to suit everyone.
Lessons will cover:
Golf Fundamentals
Swing Basics
Short Game
Long Game
Course Management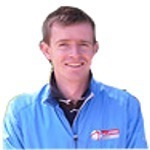 Rob McNicholas - PGA Head Professional
Based at Saffron Walden Golf Club in Essex, I am a Class A, PGA professional. I teach players of all ages, abilities and experience and aim to increase the potential of every student, from beginners through to county players and fellow professionals. I began my career at Normanby Hall Golf Club, Lincolnshire, where I had been a member since the age of eleven. I turned Pro in 2001, and moved to Saffron Walden Golf Club, where I completed my training under the guidance of Philip Davis. After qualifying as a Class A member of the PGA, I decided to take on a new challenge and I continued my coaching in Auckland, New Zealand. Here I held the position of teaching professional at Takapuna Golf Course and gained valuable experience working with some of the best professional coaches from New Zealand and Korea. After making the tough decision to move back to the UK, I took up the position of Teaching Professional at Beedles Lake in February 2007 where I stayed until February 2010. I am now happy to have moved back to Saffron Walden to take up the role of Teaching Professional and help set up a custom fit centre using Flight Scope.
---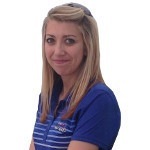 Sarah Smith - PGA Professional
Sarah joins us here at Saffron Walden from Kingsway Golf Centre. She has been playing golf since she was 2/3years old and joined Newmarket when she was just 6 years old. As an amateur Sarah played for Cambs & Hunts girls and ladies county teams and was the first girl junior from the team to play in the Ladies County Week too in 2007. She turned Professional four years ago and has just completed her PGA studies and is ready for her next challenge. Sarah is having a good playing year and currently sits in the top 10 of the ladies order of merit for 2015. Sarah has developed a good reputation in the area for her coaching having done work with the golf foundation and gained experiences working at Kingsway, Bourne and Top Golf at Chigwell as well as offering her services at ladies tour events and the British masters at Woburn.
---
Aaron Howard - Assistant
---