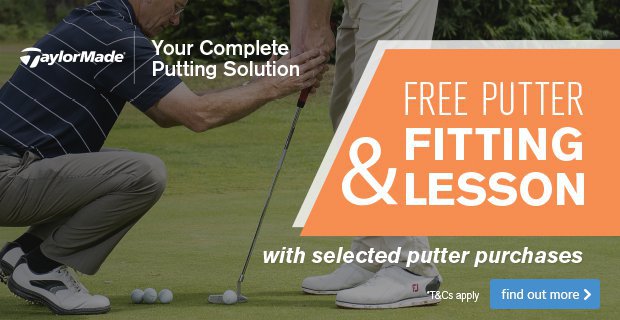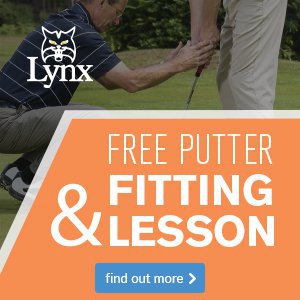 Most of you will realise the benefits of getting custom fitted for your clubs, yet the majority of you seem to neglect this when it comes to your putter.
Holing more putts is a sure-fire way to lower your handicap and is certainly an area of the game where all golfers can improve. Whether that's holing more putts from inside five-foot or getting your distance spot on every time, a putter suited to your stroke type is key.
The reason every brand has so many head shapes and styles is that it's anything but one size fits all when it comes to putters. Do you have a straight back and through stroke or is yours more arced? Either way, you'll need to choose a putter that is designed to help with your stroke type and we have the perfect promotion running to help you do exactly that.
Receive a FREE fitting and FREE after-sales lesson with selected putter purchases in July
Take advantage of this fantastic offer by coming to speak to a member of the team in-store.
Terms and conditions
Offer available from Monday 2nd July 2018 until Sunday 29th July 2018.
Professional reserves the right to end the offer at any time without prior notice.
Free lesson is a minimum of 20 mins.
Free lesson will be performed by one of the qualified professional shop team.
One free lesson per customer.
Free lesson provided after the purchase of the custom fitted putter.
Offer available on all 2018 putters - TP silver/red, TP red/white, TP copper and all Tour Spider).

 
Exercise to Strike up on a Modern Driver
Click here to Read more.......
Swing Tips
Click here to Read more.......