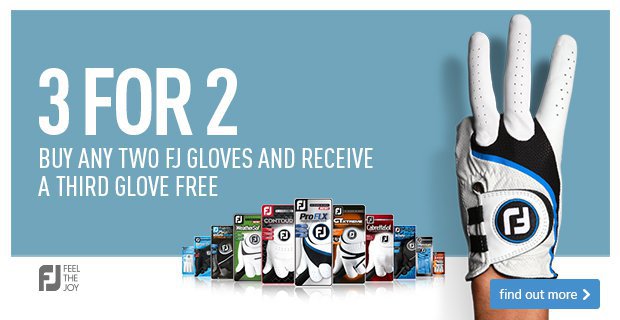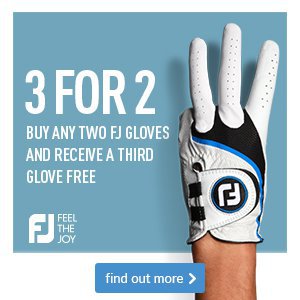 If you're one of the 95% of golfers who wear a glove when playing golf, you'll probably have a few in your golf bag: one that is reasonably new that you're currently using, one with a few holes on the thumb or palm, and maybe one that got soaked during the winter and is stuffed deep into your pocket.
So it makes perfect sense to stock up on gloves and right now we have a fantastic offer running with the number one glove in golf:
Buy 3 FootJoy gloves and get the cheapest one FREE
Whether you're after an all-weather option or an extremely soft Cabretta leather glove, or simply want to try out a few different models, this promotion makes perfect sense.

Terms and conditions
Offer available on selected FJ gloves only.
Offer available until Sunday 5th August or while stocks last.
Professional reserves the right to end the offer at any time wihout prior notice.
Offer available on in-stock purchases only.
Cheapest item free.
Exercise to Strike up on a Modern Driver
Two common faults I often see with a driver set up when teaching are; weight too left sided , and open shoulder alignment. These are both caused by the alteration with the ball position for the driver. As it's moved left in the stance for a right handed player, the weight tends to go with it, and the shoulders open at the same time. Read more.......
Swing Tips
Lots of people have asked which swing model they are and how do they know which one will suit them. Here is a straight forward test to see which model will suit your overall flexibility, strength and physical condition. Read more.......