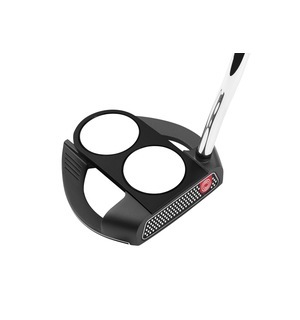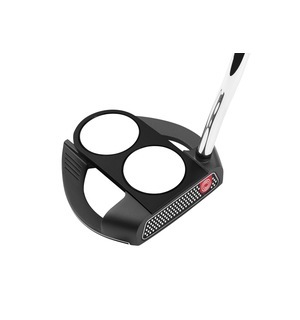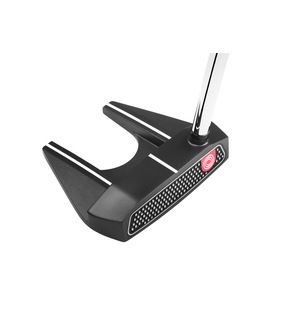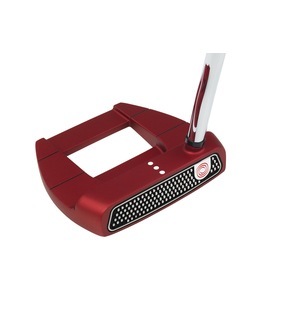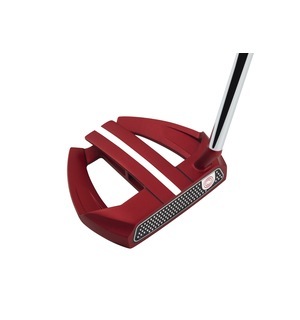 Exercise to Strike up on a Modern Driver
Two common faults I often see with a driver set up when teaching are; weight too left sided , and open shoulder alignment. These are both caused by the alteration with the ball position for the driver. As it's moved left in the stance for a right handed player, the weight tends to go with it, and the shoulders open at the same time. Read more.......
Swing Tips
Lots of people have asked which swing model they are and how do they know which one will suit them. Here is a straight forward test to see which model will suit your overall flexibility, strength and physical condition. Read more.......
Odyssey O-Works Black and Red Putters

view other products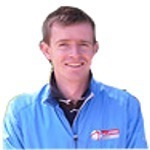 Do you prefer a clean look at address when putting? For this range Odyssey has a new black finish that we love, while the red option returns if you want something bolder.
Many of the mallets in this new O-Works range feature a new short slant hosel that gives them a toe hang. This style has proved very popular on tour as it allows players with naturally arcing putting strokes to finally get the forgiveness and alignment benefits of a mallet.
Key features and benefits:

'Toe-down' O-Works mallets rotate like blades for golfers with arcing strokes
Face-balanced models still remain for players with straighter strokes
Microhinge insert imparts topspin for smoother forward roll
High contrast lines and shapes aid better alignment at address
12 new O-Works Black models
Six new O-Works Red head shapes
With so many head, hosel, colour, length and grip options available, it really is worth coming to try before you buy to get the perfect putter for your stroke.