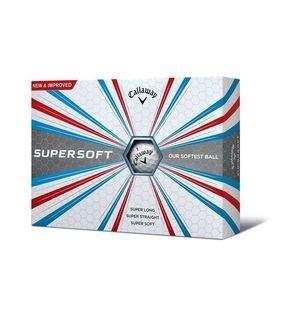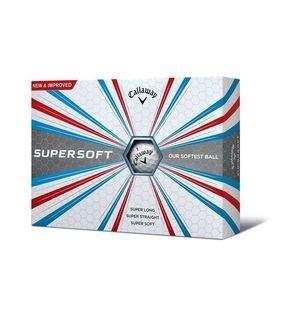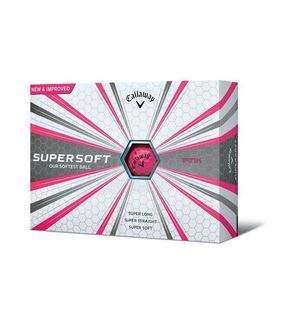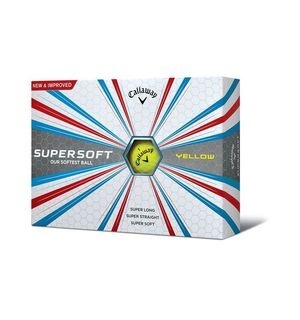 Exercise to Strike up on a Modern Driver
Two common faults I often see with a driver set up when teaching are; weight too left sided , and open shoulder alignment. These are both caused by the alteration with the ball position for the driver. As it's moved left in the stance for a right handed player, the weight tends to go with it, and the shoulders open at the same time. Read more.......
Swing Tips
Lots of people have asked which swing model they are and how do they know which one will suit them. Here is a straight forward test to see which model will suit your overall flexibility, strength and physical condition. Read more.......
Callaway Supersoft Golf Ball
view other products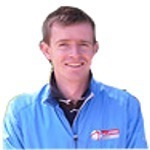 This is Callaway's softest ever golf ball and is a great option for those of you who are looking to unlock more distance with soft feel throughout the bag.
The Supersoft has been updated for 2017 with new surface contours on its dimples that reduce drag and enhance lift, helping your shots stay in the air longer for increased carry distance.
Key features and benefits of the 2017 Supersoft include:

Lower compression core aids faster speed with low spin for longer flights
Tri-ionomer cover formulation increases softness to ensure feel and spin
HEX Aerodynamic dimple pattern reduces drag and increases stability
Yellow, Pink and Multi-Colour packs also available
If you've never tried a ball with a very low compression you'll be surprised by just how soft they feel, so contact us to arrange a demo of the Supersoft.