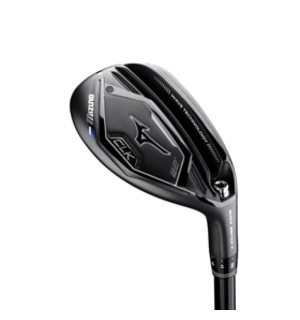 Exercise to Strike up on a Modern Driver
Two common faults I often see with a driver set up when teaching are; weight too left sided , and open shoulder alignment. These are both caused by the alteration with the ball position for the driver. As it's moved left in the stance for a right handed player, the weight tends to go with it, and the shoulders open at the same time. Read more.......
Swing Tips
Lots of people have asked which swing model they are and how do they know which one will suit them. Here is a straight forward test to see which model will suit your overall flexibility, strength and physical condition. Read more.......
Mizuno CLK Hybrids
view other products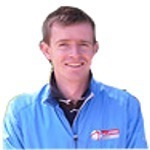 This Mizuno hybrid's eight-way adjustable hosel gives us scope to create your preferred ball flight and cover off any gaps between your irons and woods.
We all play hybrids a little differently, so this CLK can be used as a 2 or 3-iron for longer hitters seeking another option off the tee, or why not come and try the 4 or 5-iron versions if you're not hitting many greens on long par -4s?
Key features of the CLK hybrid include:

Shockwave sole springs powerfully for faster balls speeds
Internal weighting aids a high but low spinning ball flight
Ultra-thin maraging steel face boosts ball speeds
Versatile playing profile for use off the fairway or tee
Available in four heads - #2 16°, #3 19°, #4 22° and #5 25°
With four heads and plenty of hosel and shafts options to try, we can't recommend a fitting enough if you're keen to test this club.