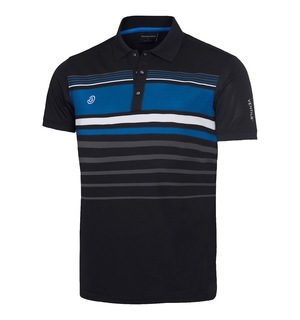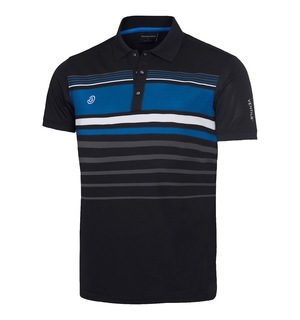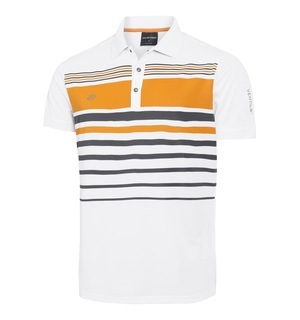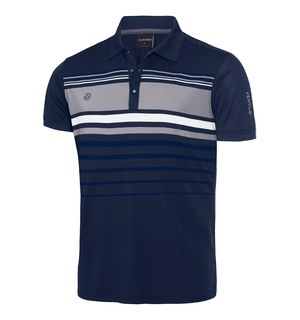 Exercise to Strike up on a Modern Driver
Two common faults I often see with a driver set up when teaching are; weight too left sided , and open shoulder alignment. These are both caused by the alteration with the ball position for the driver. As it's moved left in the stance for a right handed player, the weight tends to go with it, and the shoulders open at the same time. Read more.......
Swing Tips
Lots of people have asked which swing model they are and how do they know which one will suit them. Here is a straight forward test to see which model will suit your overall flexibility, strength and physical condition. Read more.......
Galvin Green Mayer Polo

view other products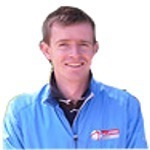 This stripy top is sure to catch the eye and is one of the most colourful options among Galvin Green's range of high-quality polo shirts.
Ventil8 Plus is not something you'll see when you have a browse in the shop, but you'll notice how comfortable you feel when playing because this fabric technology is there to look after you in the warmer summer months.
Key features and benefits:

Bold stripe design comes in a range of colours
Lightweight Ventil8 Plus fabric aids comfort and breathability
UPF 20+ offers sun protection
Part-Elastane material so you can swing with minimal restriction
Sizes from S-XXL
We stock a range of sizes and can order your perfect polo our whole outfit, so do stop by the shop to take a look at Galvin Green's impressive range.